Research
Hiring Postdoctoral Researchers
To conduct modeling & simulation of short fiber composites for mechanical property predictions and manufacturing process development, establish mechanisms through key experiments in the lab and validate results with coupon and sub-component testing.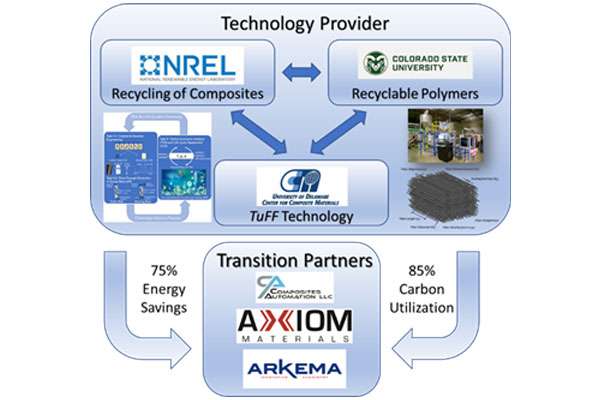 U.S. Dept. of Energy awards UD-CCM $2.5M
UD-CCM project "Circular Economy of Composites enabled by TUFF Technology" selected to tackle challenges in plastic waste - Bio-Optimized Technologies to keep Thermoplastics out of Landfills.
TuFF Materials
Researchers at UD's Center for Composite Materials have created the world's strongest short fiber composite material that can be stamped into complex shapes, just like sheet metal can be stamped, in less than one minute.