Research
Do you have a PhD in Aerospace, Mechanical or Materials Science Engineering?
UD Center For Composite Materials an internationally recognized, interdisciplinary center of excellence for composites research and education has multiple job opportunities.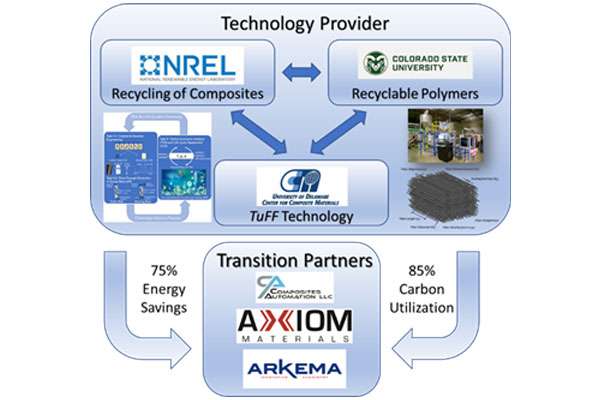 U.S. Dept. of Energy awards UD-CCM $2.5M
UD-CCM project "Circular Economy of Composites enabled by TUFF Technology" selected to tackle challenges in plastic waste - Bio-Optimized Technologies to keep Thermoplastics out of Landfills.